---
Bathroom updates that make your property more appealing for resale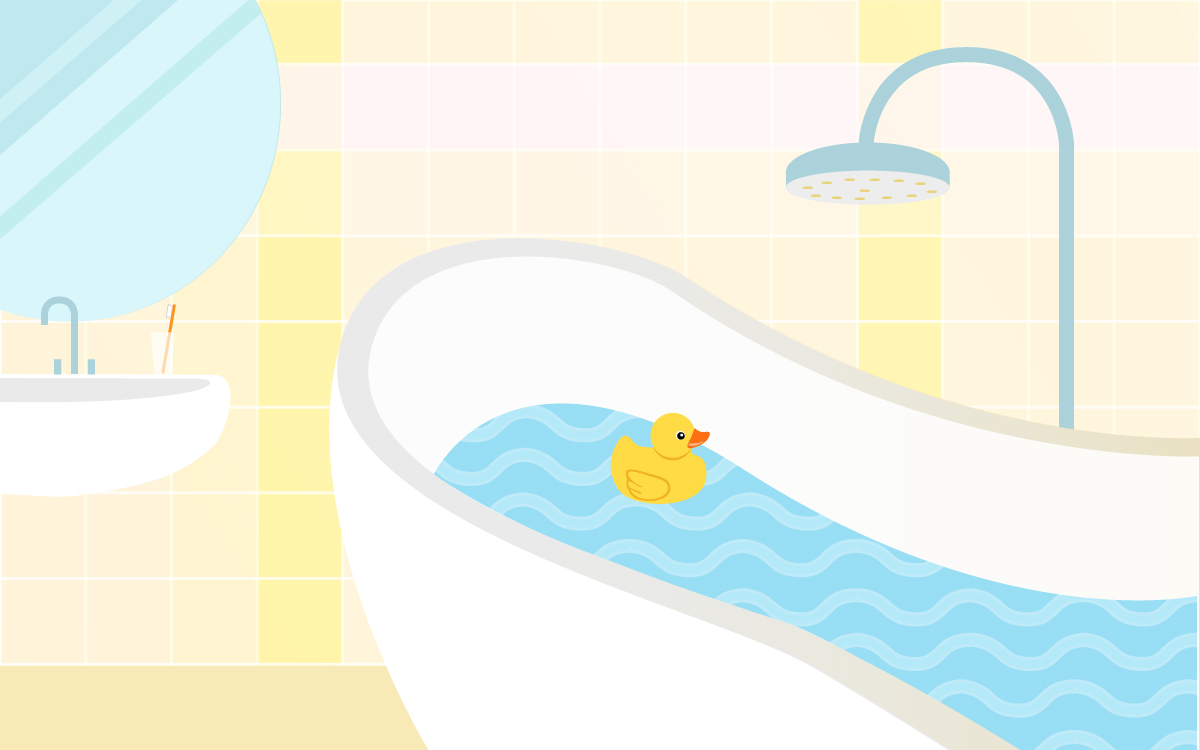 When it comes to remodeling your bathroom, it's important to define the main purpose of the project. Are you trying to satisfy the changing needs of your household? Is your family still growing or maybe you are getting ready for retirement? Perhaps, you are thinking of selling your property in a few years and would like to concentrate on remodeling projects that would increase the resale value of your home?
Indeed, bathroom renovations provide a good return on investment. According to the study compiled in 2015 by the National Association of Realtors, bathroom renovations ranked #3 on the list of projects that increased overall appeal for homebuyers. However, even if you are remodeling with resale in mind, there is no reason you and your family shouldn't enjoy that renovation until you decide to sell.
Here are a few rules to follow if you want to spruce up your bathroom to increase your property's resale value, while still planning to stay there for a while:
Rethink color
When repainting your bathroom, try to use neutral colors, which will visually enlarge the physical space and appeal to most potential buyers. When you renovate for yourself, you can choose any colors you want to make your washroom uniquely yours, whether it's a Little Mermaid theme or a swanky Art Deco style, but if you are planning to sell, you are better off with a neutral palate, since the potential buyers do not want to see the place as "yours," but rather want to imagine how it would satisfy their own needs. Going neutral is the safest bet if you want to appeal to the widest range of buyers.
Add storage space
The additional bathroom storage space will not only make your life easier, it will also make your home more attractive to buyers. The ample storage in your bathroom will surely get the potential buyers' attention. If you have the budget for it, you can install new cabinets, or you can save some money and add shelves to an under-used wall instead, creating extra room for towels or other bathroom necessities.
Update your bathtub
With so many stand-alone shower options available, it might seem like a great idea to replace your traditional bathtub with a hi-tech shower system, with multiple shower heads and perhaps a fancy "steam" option. However, for most families with children looking to buy a new home, a no-tub bathroom might be a deal-breaker. After all, the bathtub is where you bathe your kids (and their rubber ducklings) while creating memories. You don't need to install a new tub to create a new feel for your bathroom. You can re-glaze you old bathtub instead, saving thousands of dollars and making it look brand-new.
Lighting
For most people, lighting in the bathroom is a crucial element. The bathroom is the main grooming area, where the right kind of lighting is essential, whether we need it for shaving, hair styling or any kind of skin care. A dated light fixture can be a turn-off for potential buyers, and since you can replace it without breaking the bank, there is no excuse not to do it. You can replace your fixture with a slicker, more energy-efficient style, which will transform the space and lower your energy bills. If you have an opportunity to maximize the use of natural light in your bathroom by installing a skylight or a glass-block window, you will be able to capture the natural sunlight, while still protecting your privacy.
Water-saving toilet
If your toilet is many years old, it's probably a good idea to update it for both, your family and potential buyers. You can upgrade your toilet for performance and water efficiency by replacing it with a WaterSense labeled fixture. These toilets use 20 to 60 percent less water than the current standard, while still providing equal or better performance. With the strong movement to decrease our environmental impact, a WaterSense-labeled toilet will surely get your potential home buyers attention.
Replace your sink and vanity
By simply replacing your old sink and vanity, you can make a huge difference to the appearance and the functionality of your bathroom. A new contemporary sink will give you the most bang for your buck. Setting you back just a few hundred dollars, it can make a huge difference in the resale price of your property. If adding an extra bathroom is not an option, installing a double-vanity might be a way to go. Many potential buyers specify a "double vanity" as one of their major new home demands. Some buyers won't even consider a property if there is only one sink in the master bathroom.
Refresh you tiles
When it comes to tiles, you should closely examine their condition before deciding on the course of action. Are the tiles severely damaged and definitely need to be replaced or can you do something else with them? If your tiles and tub-surround look old and stained, while still in a good structural shape, you can consider a good cleaning as an alternative to tile replacement. A good cleaning solution (with bleach or muriatic acid for deeper stains) can refresh your tile and grout without you needing to replace them.
Replace flooring
The small relative footprint of most bathroom areas makes this an affordable improvement. There is a range of wood looks and textures made from easy to clean, water-resistant materials, which are easy to install and are usually backed by a substantial warranty. If you are updating a powder room, a real wood option might be a better choice, but for a full bath, stick to resilient materials that will stand up to everyday use and humidity.
As you can see, there are many ways to improve your bathroom area to positively affect the resale value of your home, while also making it more comfortable for your own family. The key is careful planning, talking to local Real Estate agents about what the buyers in your area request the most, and making wise choices, which will improve your family's quality of life, while also increasing the resale value of your property.