---
Top Reasons for Remodeling: Survey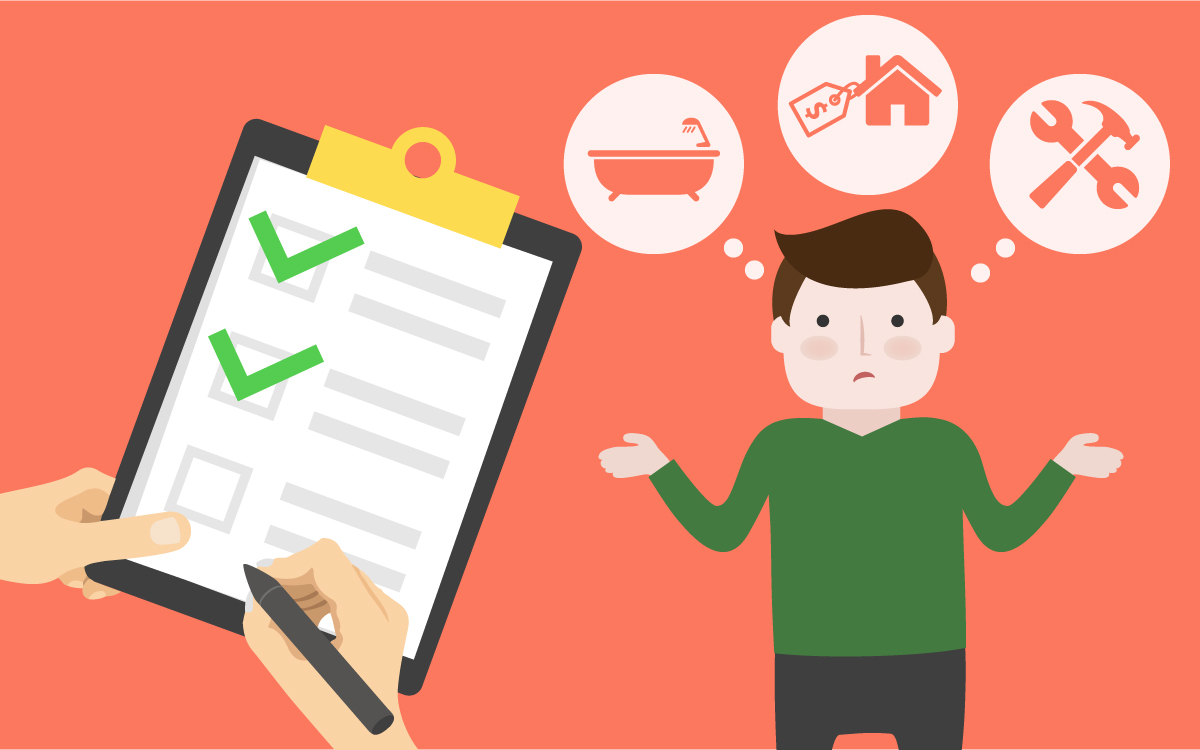 Renovating your home is a serious feat. It takes time, effort, significant financial commitment and it will probably turn your world upside down until the renovation is complete. It is tempting to put off major projects like that for a while, but if you sit down and consider all the reasons behind your renovation, you may just get a clearer picture and the motivation you need to get your project started.
In the last quarter's Remodeling Market Index (RMI) by the National Association of Home Builders (NAHB), remodelers across the country were asked to rate the reasons their customers wanted to renovate on a scale of 1 (Never/Almost Never) to 5 (Often).
Let's take a look at the several categories that scored high ratings in the survey and explore the most common scenarios behind them.
Desire for better amenities
A clear winner with a rating of 4.3, "Desire for better amenities" is definitely a major driving force for homeowners looking to renovate. "Amenities" can represent everything from kitchen and bathroom appliances to finishes and materials. Perhaps you always wanted a central island in your kitchen or a walk-in closet in your master bedroom? Or maybe it's time to install central air or upgrade your heating system? New amenities can completely change the look and feel of your house, making it more comfortable for you and more valuable for resale.
Need to repair/replace old components
Every appliance, fixture or material has its own life expectancy, which can be found in instruction manuals, as well as numerous printed and online resources. If you are not sure how long your cabinetry or bathroom fixtures are supposed to last, a quick Google search can fix that, however, you are probably the best judge of the wear and tear taking place in your home and, chances are, you already know what needs to be repaired or replaced. With the rating of 4.2 this category is the second top reason to renovate, stated by the survey. The size of your family, the climate you live in, the amount of social activity in your house – those are just some of the many factors that can affect the "aging" of you home and inspire you to renew and renovate.
Desire/Need for more space
Demand for more living space (rated at 3.8) came in third in the RMI. Growing families or changing household needs can sometimes make even a big house feel a little too small for your activities. There are many ways to increase your living space through a quality renovation, from adding cantilevered micro-additions (think "bay" windows) to building separate structures adjacent to the house. It is important to consider why your household needs more space in the first place and what would be the best way to get it. For a family expecting a new baby, the renovation will probably center around building a new nursery. If the extra space is needed for the growing teenagers, than, perhaps, repurposing a under-used room can be a good strategy, like converting a basement or an attic into additional living areas.
Want to avoid moving/buying another home
While moving can be a happy occasion coinciding with positive changes in life, like getting married, having children or settling in a new job, it can also be a tremendous cause of stress and anxiety. Health Status LLC, a private organization specializing in Internet-based health risk assessment, lists "moving" among "Top 5 Stressful Situations," right next to "major illness" or "death of a loved one." Stressful, indeed! Buying a new home in today's uncertain real estate market can also prove to be a taxing feat, so it is not surprising that this category came in fourth, with a rating of 3.3, indicating that many homeowners would rather renovate their existing property than look for a new one. A complete house overhaul can give you a feel of a new home without moving, especially if you like your neighborhood and don't want to move just yet.
Desire to be able to age in place
Setting up for retirement was always an important reason for home improvement and, unsurprisingly, it scored a 3.1 rating in the RMI. Many seniors want to retire comfortably in their homes not out of whimsy or habit, but because it also makes financial sense. Remodeling does not run cheap, but a unit in an assisted-living facility can cost tens of thousands of dollars per year, so many retirees choose to stay put. This type of renovation is as much about comfort as it is about accessibility. Adding a wheelchair ramp or a "grab" bar in the bathroom, adjusting countertops in the kitchen to a more manageable height or installing a chair lift – those are just some of the renovations that will make a house more accommodating for the elderly.
Want to increase value of home as an investment
Real Estate was always considered a major long-term financial investment and it's much easier to sell a house that's been freshly renovated. However, figuring out the return on investment (ROI) can be tricky. What home improvements will prove to be the most valuable? 2016 Cost v. Value chart by Remodeling magazine presents a comprehensive breakdown on what remodeling jobs will give you the most "bang" for your buck. For example, replacing the entry door is a better investment than adding or remodeling a bathroom.
Among other top reasons for renovation the survey also listed "Repairing a damaged property," "Energy efficiency/environmental concerns" and "Change in number of people living in the household," with respective ratings of 2.8, 2.4 and 2.3.
After you seriously considered your reasons for remodeling, you can read our check-list of things to consider before you get started. Whether you want to upgrade your amenities, add extra space or make your home more safe and comfortable for retirement, you probably have lots of questions. If you are already in the process of  planning your remodeling or renovation project, we can help you get it off the ground, provide guidance through the process and lead it to a successful completion. Learn more about the Free Consulting Services that we currently provide to homeowners.